Asus X554LA-XX371H Laptop
(+) PROS:

Good entertainment laptop with good processor and Windows 8.1 OS




(–) CONS:

2Cell battery is the only drawback if you seriously need battery backup
Asus X554LA-XX371H Laptop Specification:
OSWindows 8.1
Screen15.6" HD LED
ProcessorCore i3-4030U 1.9GHz
RAM4GB DDR3 RAM
Storage500GB HDD
GraphicsIntel® HD Graphics 4400
DVD DriveSuperMulti DVD writer
CameraVGA Web Camera
Card ReaderSD Card Reader
Battery2 Cell Battery
ConnectivityWiFi, Bluetooth 4.0
PortsUSB2.0 x 1, USB3.0 x 2, HDMI x 1, LAN, Audio in/out, VGA out
Weight2.2Kg
Max.Thick25.8mm
Warranty1 Year warranty
Asus X554LA-XX371H Laptop
This one is from Asus Laptops with 15.6inch HD display and Windows 8.1 operating system at reasonable price. This comes with 4th generation Core i3 processor with clock speed of 1.9GHz. It has 4GB of RAM and 500GB of Hard disk drive which is a normal configuration on most of the Rs:30000 price categories.
The build quality of this laptop is good and feels sturdy while handling. The HD display is not an anti-glare screen but delivers bright picture with good color range. Overall this is a best performing durable laptop from ASUS under the Rs:30000 mark. The only drawback on this laptop is the 2Cell battery which is well below the average requirement if you travel a lot.
If you don't require your battery power for long time, this would be a nice laptop to buy at this price offer. The Windows 8.1 could be upgraded to Windows 10 and the upgrade process would be smooth on this laptop without any issues.
The ASUS Splendid video enhancement technology on this laptop will let you adjust the video viewing modes and the ASUS SonicMaster speaker system produces perfect sound. This is a basic to intermediate level entertainment laptop with good power to handle your processing need.
The screen on this laptop is not a Full HD display however if you like to watch HD movies on external HD monitors, the Intel® HD Graphics 4400 is good enough to send signals up to a resolution of 3200×2000 pixel at 60Hz via HDMI out port.
Related Laptops
ASUS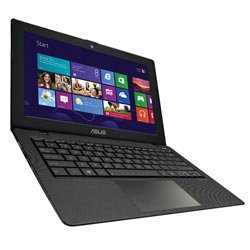 OSWindows 8.1
Screen11.6" LED
ProcessorPentium N3540 2.16GHz
RAM2GB RAM
Storage500GB HDD
ASUS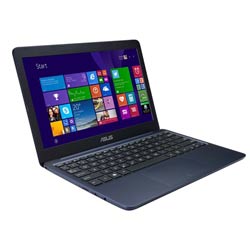 OSWindows 10
Screen11.6" LED
ProcessorAtom Z3735F 1.33GHz
RAM2GB RAM
Storage32GB SSD
ASUS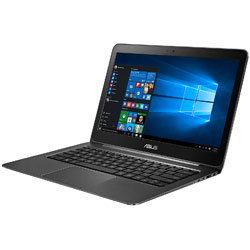 OSWindows 10 Home
Screen13.3inch IPS Full HD (1920x1080)
ProcessorIntel® Core™ M 5Y10 Processor, 2.0 GHz
RAM4GB DDR3 RAM
Storage256GB SSD SATA3 Drive