HP Laptop 15-BE002TU
(+) PROS:

A good looking laptop with good features at very affordable price. The processor in this laptop is Intel Pentium N3710 which is a decent processor with good performing integrated graphics processor. If you compare it to a laptop with an Intel Core i3 5005U processor, this one will cost you about Rs:5000 To Rs:7000 less than the Core i3 laptop with 15.6inch screen, 1TB HDD and 4GB of RAM. But the performance difference is slightly noticeable for a day to day computer user. You could even upgrade the RAM upto 16GB if you need more RAM. The latest Windows 10 will run on this laptop smoothly. We like the separate mouse buttons which are not part of the touch pad for good usability. For the price, this is a perfect laptop for beginners and students.




(–) CONS:

Comes with DOS operating system and you need to install your Linux (or) Windows 10 to use this laptop. Not for heavy multitasking and gaming.
HP Laptop 15-BE002TU Specification:
OSDOS Operating System
Screen15.6 inch HD LED Screen
ProcessorIntel Pentium N3710 1.6GHz Processor
RAM4GB DDR3 RAM
Storage1TB Hard Disk Drive
GraphicsIntel HD 405 Graphics
DVD DriveDVD RW Drive
CameraHD Web Camera with Mic
Card ReaderMulti Format SD Media Card Reader
Battery4 Cell Battery
ConnectivityWiFi 802.11b/g/n, Bluetooth® 4.0
Ports1x USB 3.0, 2x USB 2.0, HDMI, RJ45 LAN, Audio in/out compo ports
Weight2.19Kg Weight
Max.Thick2.43cm Thickness
Warranty1 Year Warranty
HP Laptop 15-BE002TU
Why pay more for a laptop with Core i3 processor just for little bit more performance gain. The Core i3 processor is good for computer users who do heavy multi task like opening multiple browser windows, working on graphics programs and office programs while the chat clients running at the background. But, if you are a computer beginner or student, this Intel Pentium N3710 1.6GHz Processor is more than what you need.
The Intel Pentium N3710 1.6GHz Processor on this HP 15-BE002TU Laptop is the latest release comes with good integrated graphics compared to a 5th generation Core i3 processor. Moreover, this laptop also comes with 1TB of Hard disk drive and 4GB of RAM. These specifications are good for the latest Windows 10 installation. The latest Windows 10 version works smoothly on this laptop. If you could use Linux, the UBUNTU distro is a perfect desktop OS for this laptop which detects all the hardware without any trouble.
This is a perfect laptop with good value for the money you spend.
Related Laptops
HP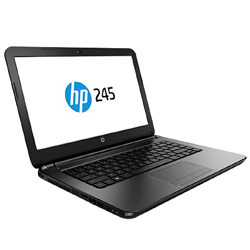 OSDOS
Screen14inch Anti-Glare Display
ProcessorAMD A6-6310 Quad Core P1B38PA
RAM4GB DDR3 RAM
Storage500GB HDD
HP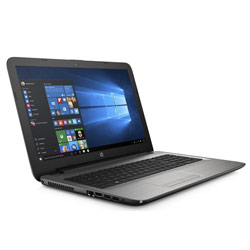 OSWindows 10 Home
Screen15.6inch HD LED
ProcessorIntel Core i3-5005U Processor - 2GHz
RAM4GB DDR3 RAM
Storage1TB Hard Disk Drive
HP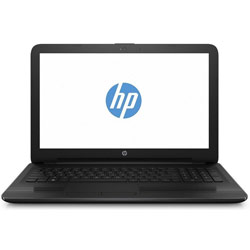 OSFree DOS
Screen15.6inch HD LED
ProcessorIntel Core i3-5005U 2GHz 5th Generation
RAM4GB DDR3 RAM
Storage1TB Hard Disk Drive