Dell Vostro 3558 X510340IN9
(+) PROS:

Comes with Windows 8.1 and could upgrade to Windows 10. 4GB RAM and 1TB hard disk drive. Reliable business laptop




(–) CONS:

The processor Core i3 4005U is not as powerful as the Core i3 4030U processor. There are laptop models available with the "i3 4030U" processor from Lenovo and HP, which are preferable than this model. Better buy same model with DOS and buy your own Windows 10 retail version to install on it. No HDMI port
Dell Vostro 3558 X510340IN9 Specification:
OSWindows 8.1
Screen15.6" LED Anti-glare
ProcessorCore i3 4005U 1.7GHz
RAM4GB RAM
Storage1TB Hard disk drive
GraphicsIntel HD 4400 Graphics
DVD DriveDVD Drive
Camera720P HD webcam
Card ReaderMedia card reader
Battery4cell battery
ConnectivityBluetooth 4, WiFi 802.11bgn
PortsUSB 3.0x1, USB2.0x2, LAN Ports
Weight3.3Kg
Max.Thick23.75mm
Warranty1Year Warranty
Dell Vostro 3558 X510340IN9
Comes with Windows 8.1 and could upgrade to Windows 10. 4GB RAM and 1TB hard disk drive. Reliable business laptop
The processor Core i3 4005U is not as powerful as the Core i3 4030U processor. There are laptop models available with the "i3 4030U" processor from Lenovo and HP, which are preferable than this model. Better buy same model with DOS and buy your own Windows 10 retail version to install on it.
This is a reliable laptop from Dell with Core i3 4005U processor and 1TB of hard disk drive for your big files storage. This comes with the Windows 8.1 operating system and you could upgrade it from your side without a glitch.
The processor on this laptop is well enough for your day to day computer usage and Windows 10 works beatifully on this laptop. The 4GB of DDR3 RAM is good enough for multi task works.
The display is an anti glare type with good clarity. A perfect laptop for students and business users.
The same spec laptop also comes with the DOS operating system for about RS-8000 less than the price of this model. If you are going to use with the Linux OS, better buy that model. Also, if you don't like the OEM Windows install, better buy that Dell Vostro 3558 with i3 and DOS model and install the retail version of your Windows 10.  The retail version of Windows 10 Home will cost you Rs-7999 to download.
Note: We highly recommend buying a Dell Vostro 3558 with DOS model and buy your Windows 10 retail version separately.  Both will cost you the same, but with many advantages.
Related Laptops
DELL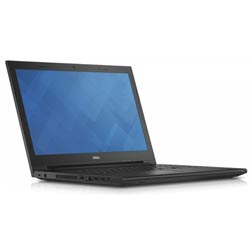 OSUbuntu Linux
Screen15.6 inch Anti-reflective
ProcessorIntel Core i3-4005U 1.7GHz
RAM4GB RAM
Storage500GB HDD
DELL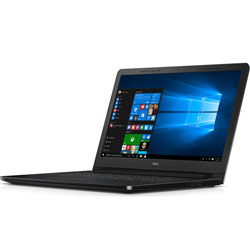 OSWindows 10
Screen15.6 inch HD Truelife LED Display
ProcessorIntel Core i3-5005U 2GHz Processor
RAM4GB DDR3L RAM
Storage1TB HDD
DELL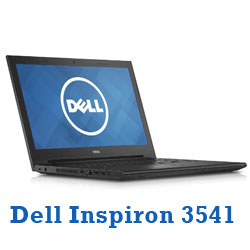 OSLinux
Screen15.6 Inch HD LED
ProcessorAMD A6-6310 Processor
RAM4GB DDR3 RAM
Storage500GB HDD