Dell Vostro 3558 Notebook
(+) PROS:

Best laptop, good processor, good screen, huge storage and really cheap




(–) CONS:

Nothing bad except it comes with LINUX and if you need Windows OS you need to install it from your side. However the drivers for Windows 10 for this laptop is available from DELL website. Not a big issue.
Dell Vostro 3558 Notebook Specification:
OSUBUNTU Linux
Screen15.6" HD Anti-glare
ProcessorCorei3 4005U 1.7GHz
RAM4GB DDR3 RAM
Storage1TB HDD
GraphicsIntel HD 4000
DVD DriveTray loading DVD/CD drive
Camera720P HD Web camera
Card ReaderMedia card reader
Battery4cell battery
ConnectivityBluetooth 4, WiFi 802.11bgn
PortsUSB 3.0x1, USB2.0x2, LAN Ports
Weight3.3Kg
Max.Thick23.75mm
Warranty1Year Warranty
Dell Vostro 3558 Notebook
This Dell 15.6 inch model 3558 is one of the best and affordable which comes with Linux operating system. This 3558 is the latest model from Dell 3000 series and the design of this model is really good. This particular laptop comes with the 4th Generation Core i3 – 4005U processor which is quiet good at delivering HD videos without any kind of stuttering effect.
The integrated graphics Intel HD 4000 gives you decent graphics performance at less power consumption. The other good things about this laptop are Anti glare Dell TrueLife HD display, 1TB of Hard disk drive, 4GB of DDR3 RAM, 1xUSB 3.0 port (2xUSB 2.0 ports), 720P HD webcamera nd Media card reader.
This a perfect for all laptop and really cheap price while comparing it to other models with this same specifications. The same model is also comes with 500GB of hard disk drive with about Rs:2000 lesser than this model (Dell Vostro 3558 -500GB, Linux, i3). This Rs:2000 is purely for it's 1TB HDD which will help you a lot in future from not buying a separate external HDD due to lack of storage space.
Generally hard disk drives starts to slow down after it starts to fill up more than 50%. So better buy a laptop with 1TB of storage space and this model from Dell Laptops is one of the best deal.
Related Laptops
DELL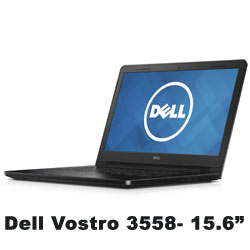 OSUBUNTU Linux
Screen15.6" HD Anit-glare
ProcessorCorei3 4005U 1.7GHz
RAM4GB DDR3 RAM
Storage500GB HDD
DELL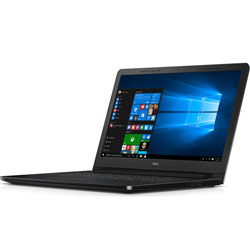 OSWindows 10
Screen15.6 inch HD Truelife LED Display
ProcessorIntel Core i3-5005U 2GHz Processor
RAM4GB DDR3L RAM
Storage1TB HDD
DELL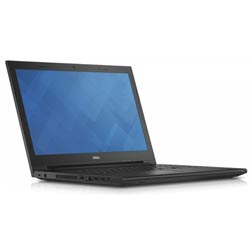 OSUbuntu Linux
Screen15.6 inch Anti-reflective
ProcessorIntel Core i3-4005U 1.7GHz
RAM4GB RAM
Storage500GB HDD