Micromax Canvas LT666 LapTab
(+) PROS:

2-in-1 laptop. In built 3G. Windows 8.1 installed. Fast booting time because of flash storage




(–) CONS:

Less storage(32GB only). Not possible to upgrade RAM ( If you need more than 2GB built in. Average processor with less memory access bandwidth.
Micromax Canvas LT666 LapTab Specification:
OSWindows 8.1
Screen10.1" IPS Touch
ProcessorATOM Z3735F 1.33GHz
RAM2GB RAM
Storage32GB Flash
GraphicsIntegrated Graphics
DVD DriveNo DVD Drive
Camera2MP Camera (Front&Rear)
Card ReaderMicro SD card slot
Battery7700mAH Battery
ConnectivityBluetooth 4.0/WiFi/3G
Ports1USB, 1microUSB,Mic/Headphone jack
Weight1.1Kg
Max.Thick18mm Thickness
Warranty1 Year warranty
Micromax Canvas LT666 LapTab
This Micromax Canvas LT666Laptop (LapTab) could be used as Laptop and Tablet. Comes with in built 3G. microUSB charging is an advantage. You could use your mobile charger to charge this LapTab. The flash storage enables fast booting and application opening.
A complete featured mini laptop + tablet at very cheap price. Windows 8.1 OS pre installed and could be upgraded to Windows 10.
Sometimes you may feel the storage is very less. You will need to carry an external storage to store your documents and files. You can't position the display lid like a normal laptop at various angles. This inconvenience along with small keyboard may give you disturbing user experience.
The price, portabilty, and the touch display are the biggest advantage on this mini laptop.
Note: Please check the ASUS EEEBOOK X205TA before buy this Micromax Canvas LT666.
Micromax Canvas LT666 vs Micromax Canvas LT666W
Everything same on both models except the built in 3G feature. The LT666W doesn't have the built in 3G SIM facilitity. So the price of this LT666W will be cheaper than the LT666. Make sure that before place your order and check that once you received the package.
Related Laptops
MICROMAX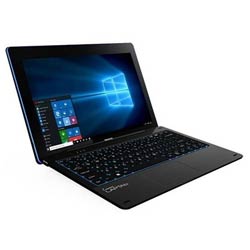 OSWindows 10
Screen11.6" IPS Touch
ProcessorATOM Z3735F 1.33GHz
RAM2GB RAM
Storage32GB Flash Drive
MICROMAX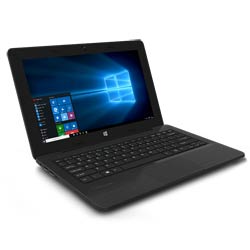 OSWindows 10
Screen11.6" IPS Touch
ProcessorATOM Z3735F 1.33GHz
RAM2GB RAM
Storage32GB Flash Storage
MICROMAX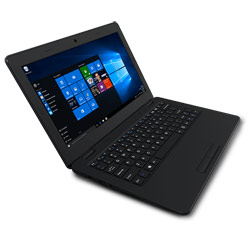 OSWindows 10 Home
Screen11.6inch IPS
ProcessorIntel ATOM Z3735F Processor
RAM2GB DDR3 RAM
Storage32GB eMMC Storage (Supports 64GB microSD)