Asus X200MA-KX495B Mini Laptop
(+) PROS:

All required features. 500GB HDD and Windows 8.1 OS. Good processor for multitasking. Good build quality and support. Real value for money mini laptop




(–) CONS:

Nothing to complain on this mini laptop. Everything is perfect. Instead of the 500GB HDD, a 256GB SSD will make this a perfect fast machine.
Asus X200MA-KX495B Mini Laptop Specification:
OSWindows 8.1
Screen11.6" LED
ProcessorPentium N3540 2.16GHz
RAM2GB RAM
Storage500GB HDD
GraphicsIntel HD graphics
DVD DriveNo DVD Drive
CameraVGA webcamera
Card ReaderSD/MMC card reader
Battery3 Cell 3300mAH battery
ConnectivityWiFi 802.11b/g/n, Bluetooth 4.0
Ports1xUSB3.0, 2xUSB2.0, 1xHDMI, 1xVGA, 1xRJ45 LAN, 1x Audio Jack
Weight1.2Kg
Max.Thick26mm
Warranty1 Yr warranty
Asus X200MA-KX495B Mini Laptop
This mini laptop is one of the best with good processor and Windows 8.1 operating system. Also this one comes with 500GB of Hard disk drive and 2GB of RAM.
The connectivity and communication features are one of the best too.
Unlike the ATOM processors which comes with most of the recent mini laptops, the Pentium processor is more powerful and allows us to do multi tasking without any lagging. You can even upgrade the memory to more than the supplied 2GB of RAM, which is impossible on the ATOM Z3735F processors.
The build quality of this laptop is good and the keyboard feels sturdy.  This in one the best selling and best featured mini laptop in India.
Also later you could swap the HDD with a SDD, if you need really fast user experience on this mini laptop.
Related Laptops
ASUS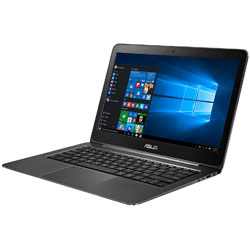 OSWindows 10 Home
Screen13.3inch IPS Full HD (1920x1080)
ProcessorIntel® Core™ M 5Y10 Processor, 2.0 GHz
RAM4GB DDR3 RAM
Storage256GB SSD SATA3 Drive
ASUS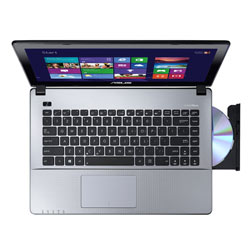 OSWindows 8.1
Screen14" HD LED
ProcessorCore i3-3217U 1.8GHz
RAM2GB DDR3 RAM
Storage500GB HDD
ASUS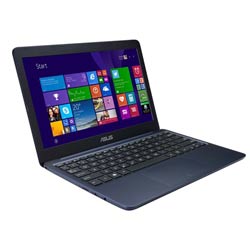 OSWindows 10
Screen11.6" LED
ProcessorAtom Z3735F 1.33GHz
RAM2GB RAM
Storage32GB SSD