ACER ASPIRE ES1-131-C8RL Mini Laptop
(+) PROS:

Powerful processor compared to Atom processor. Installed Windows 10. 500GB Hard disk drive. All important features are available without missing details. A perfect mini laptop to buy in India




(–) CONS:

Little heavy. No touch screen. Less battery backup
ACER ASPIRE ES1-131-C8RL Mini Laptop Specification:
OSWindows 10
Screen11.6" LED
ProcessorCeleron N3050 1.6GHz
RAM2GB DDR3L RAM
Storage500GB HDD
GraphicsIntel HD Grpahics
DVD DriveNo DVD Drive
CameraVGA Webcam
Card Reader5-in-1 Card Reader
Battery3Cell 3500mAH Battery
ConnectivityWiFi 802.11ac, Bluetooth 4.0
Ports1xUSB2.0, 1xUSB3.0, HDMI, RJ45 LAN, Headphone/Mic jack
Weight1.25Kg Weight
Max.Thick21.2mm Thick
Warranty1 Year warranty
ACER ASPIRE ES1-131-C8RL Mini Laptop
This is a perfect mini laptop comes with Windows 10 operating system and 500GB of HDD. The processor on this machine is Intel Celeron N3050 with frequency of 1.6GHz. This processor is more powerful and supports up to 8GB of RAM unlike the Atom Z3735F processor which supports only 2GB of RAM and less processing power. However this mini laptop comes with one memory slot and for upgrading the memory you may have to remove the old RAM.
Make sure it is a DDR3L low memory RAM, if you upgrade it. Unlike other laptops this ACER ASPIRE ES1-131-C8RL comes with 500GB of HDD and the weight is higher than the Flash drive models. The Intel Clear Video HD technology on the Integrated graphics and the HDMI out port will be of great help to connect this to an external monitor to watch HD videos or to do time consuming stressful jobs.
Cons in ACER ASPIRE ES1-131-C8RL
Little heavier than the Flash drive based mini laptop models. No touch screen. Battery backup is not very attractive.
Related Laptops
ACER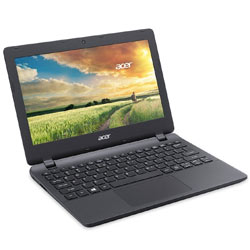 OSLinux
Screen15.6 inch display
ProcessorIntel Celeron N3050 1.6GHz processor
RAM4GB DDR3 RAM
Storage500GB HDD
ACER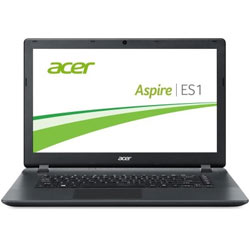 OSLinux
Screen15.6inch 1366x768 HD
ProcessorAMD E1-2500 Processor 1.4GHz
RAM4GB DDR3 RAM
Storage1TB Hard Disk Drive
ACER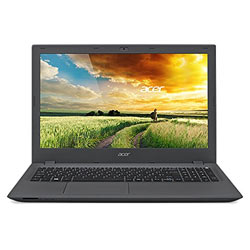 OSLinux OS
Screen15.6inch (1366x768 HD)
ProcessorIntel Core i3 5005U -2GHz
RAM4GB DDR3 RAM
Storage1TB HDD