Dell Vostro 3558 (i3/Linux) Laptop
(+) PROS:

Decent quality, very affordable, more than enough for daily computer usage and watching videos, good support from Dell




(–) CONS:

Not comes with Windows operating system which the buyer needs to buy separately
Dell Vostro 3558 (i3/Linux) Laptop Specification:
OSUBUNTU Linux
Screen15.6" HD Anit-glare
ProcessorCorei3 4005U 1.7GHz
RAM4GB DDR3 RAM
Storage500GB HDD
GraphicsIntel HD 4000
DVD DriveTray loading DVD/CD drive
Camera720P HD Web camera
Card ReaderMedia card reader
Battery4cell battery
ConnectivityBluetooth 4, WiFi 802.11bgn
PortsUSB2.0x2
Weight3.3Kg
Max.Thick23.75mm
Warranty1Year
Dell Vostro 3558 (i3/Linux) Laptop
This is one of the best selling laptop in India. This one satisfies most of the customers who look for a decent laptop with Core i3 Processor without the Windows operating system. It comes with UBUNTU linux operating system which could be replaced by  Windows 10. The drivers for Windows 10 OS is available from Dell website.
This Dell Vostro laptop model is not a high end computer, but fulfills most of your computer need. The 500GB hard disk drive and 4GB of DDR3 RAM is more that enough for a basic computer user. The fourth generation Intel Core i3 processor is powerful enough and comes with the integrated Intel HD graphics 4000. The integrated graphics could deliver up to 3200×2000 pixels of resolution at 60Hz without any stuttering.
The display on this laptop is a HD display with a resolution of 1366X768 pixels and a dimension of 15.6 inches. This LED backlit display with anti-reflective technology is one of the best you could get at this price range.
We recommend this laptop to anyone who is looking for a laptop with decent power and build quality at below Rs:30000 range. This is a budget laptop from Dell targets price conscious customers. There is nothing more to complain on this laptop. The price is really attractive compared to many other models with almost same specs.
A value for money product from Dell laptops in India.
Related Laptops
DELL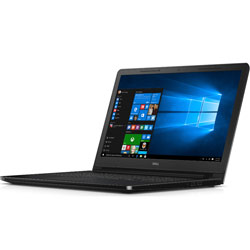 OSUbuntu Linux
Screen15.6 inch Display
ProcessorIntel 5th Gen Core i3 processor 2GHz
RAM4GB RAM
Storage1TB Hard Disk
DELL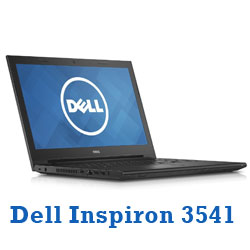 OSWindows 10 Home OS
Screen15.6 inch HD Screen
ProcessorAMD A6-6310 Processor
RAM4GB DDR3 RAM
Storage500GB Hard Disk Drive
DELL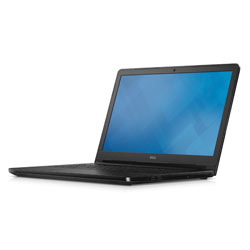 OSLinux
Screen15.6" HD Anti-glare
ProcessorPentium 3805U 1.9GHz
RAM4GB DDR3 RAM
Storage500GB HDD