ACER ASPIRE E5-573-36RP Notebook
(+) PROS:

Good performing laptop without any major complaint. The processor is the latest 5th Generation one with good integrated graphics. Windows 10, 1TB HDD and 4GB of RAM in to be noted on this laptop for this price




(–) CONS:

Nothing to complaint more on this laptop. Would be a best buy and value for money.
ACER ASPIRE E5-573-36RP Notebook Specification:
OSWindows 10
Screen15.6 HD Anti-glare
ProcessorCore i3-5005U 2.0GHz
RAM4GB RAM
Storage1TB HDD
GraphicsIntel HD 5500 Grpahics
DVD DriveSuperMulti DVD Drive
Camera720P HD Web camera
Card Reader2 in 1 Memory card readr
Battery4 Cell Battery
ConnectivityWiFi 802.11ac, Bluetooth 4.0
PortsUSB 2.0 x 2, USB 3.0 x 1, HDMI, VGA, LAN, Audio in/out
Weight2.4Kg
Max.Thick29.2 mm
Warranty1 year
ACER ASPIRE E5-573-36RP Notebook
This Rs:30000 range laptop from Acer is powered by the latest Intel 5th generation Core i3 processor i3-5005U. The display is a 15.6 anti reflective LED backlit display with resolution of 1366 x 768 pixels. Not a full hd display, but produces good color with crisp details. The 4GB of RAM and 1TB HDD is an added advantage to this laptop.
The pre-installed Windows 10 operating system works smoothly on this laptop even at heavy multitasking. This Acer Aspire laptop comes with all the latest connectivity options and ports. The WiFi on this is IEEE 802.11ac and the LAN type is a Gigabit ethernet type which allows fast network data transfers.  It has 2 nos of USB 2.0 ports and 1No of USB 2.0 port.
For external monitor connection it has the HDMI out port and the Integrated graphics Intel HD 5500 provides a real good movie watching experience. This is a perfect entertainment laptop too.  The 4 cell battery provides about 4 hours power backup. This is not a thin laptop like Ultrabook models.
For the price you spend, it has all the best hardware configuration without any compromise in quality.
BEST RECOMMENDED LAPTOP
Related Laptops
ACER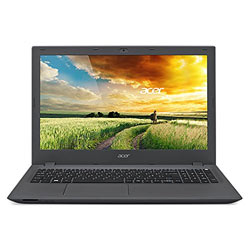 OSWindows 10
Screen15.6 Inch 1366 x 768px
ProcessorIntel Core i5 6200U2.3GHz
RAM8GB DDR3L RAM
Storage1TB HDD
ACER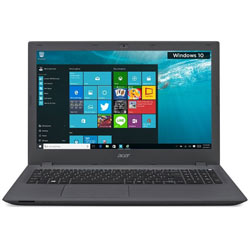 OSWindows 10 Home
Screen15.6 inch HD Screen
ProcessorIntel Core i3-5005U 2GHz
RAM4GB RAM
Storage1TB HDD
ACER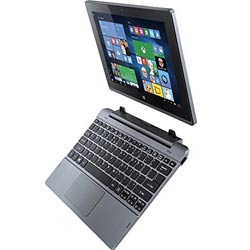 OSWindows 10
Screen10.1" IPS Display
ProcessorAtom Z3735F 1.33GHz
RAM2GB RAM
Storage32GB Flash Storage