Acer E5-573G-380s Laptop (i3/1TB/W10/GFX)
(+) PROS:

Best budget i3 laptop with Windows 10 and dedicated graphics. Good for graphics professionals, students and game lovers. Watching HD videos with lot of fast motion is crystal clear on this laptop. The Nvidia GeForce 920M 2GB RAM Graphics is a good addition if you ready to spend little more for the graphics performance. Comes with 4GB of DDR3 RAM which you could expand upto 16GB (2 slots). The 1TB HDD storage is good enough for most of the computer users. A perfect laptop for movie lovers with enough storage for movie files and visual performance. Highly recommended for college students.




(–) CONS:

Actually we love this laptop. Not a single complaint from our customers. No complaints yet. Best value for money performance laptop for students.
Acer E5-573G-380s Laptop (i3/1TB/W10/GFX) Specification:
OSWindows 10 Home
Screen15.6 inch HD Screen
ProcessorIntel Core i3-5005U 2GHz
RAM4GB RAM
Storage1TB HDD
Graphics2GB Nvidia GeForce 920M Graphics
DVD DriveDVD RW Drive
Camera720p Webcam
Card ReaderSD Card Reader
Battery4Cell Battery
ConnectivityWifi 802.11ac, Bluetoothe 4.0
Ports1x USB2.0, 2x USB3.0, HDMI, VGA, RJ45, Mic/Headphone Ports
Weight2.4 KG Weight
Max.Thick29mm Thickness
Warranty1 Year Warranty
Acer E5-573G-380s Laptop (i3/1TB/W10/GFX)
This is one of the affordable and best laptop for college students, multimedia students and multimedia professionals.
You could play games on it without any lag. We highly recommend this laptop to anyone who is looking for a powerful laptop to work on office documents as well as to do multimedia graphics intensive projects.
The 2GB of dedicated graphics is the added feature on this laptop.
If you are not going to use multimedia programs or not going to play high end 3d games, better look for laptops with the Core i3 processor and the integrated Intel HD graphics only. You could save some money on that.
Related Laptops
ACER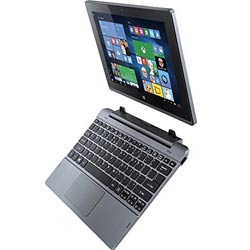 OSWindows 10
Screen10.1" IPS Display
ProcessorAtom Z3735F 1.33GHz
RAM2GB RAM
Storage32GB Flash Storage
ACER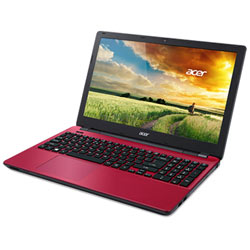 OSWindows 10
Screen15.6inch 1366x768px HD
ProcessorIntel Core i7 6500U - 2.5GHz Processor
RAM8GB DDR3L RAM
Storage2TB HDD - 5400rpm
ACER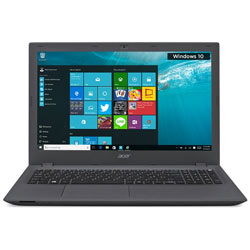 OSWindows 10
Screen15.6 HD Anti-glare
ProcessorCore i3-5005U 2.0GHz
RAM4GB RAM
Storage1TB HDD