Dell Vostro 3558 (DOS/Celeron)
(+) PROS:

Good brand and cheap priced 15.6 inch laptop. Processor good enough for basic computer usage. Comes with 4GB RAM and 500GB HDD. Good memory bandwidth and memory expandable. Could install Windows 10 on it.




(–) CONS:

No Windows 10. Not for heavy multi task usage. No HDMI
Dell Vostro 3558 (DOS/Celeron) Specification:
OSDOS
Screen15.6" HD Anti-glare
ProcessorCeleron 3205U 1.5GHz
RAM4GB RAM
Storage500GB HDD
GraphicsIntel HD Graphics 4000
DVD DriveTray load DVD drive
Camera720P HD WebCam
Card ReaderMulti card reader
Battery4 Cell Battery
ConnectivityWiFi 802.11ac, Blutooth 4.0
Ports1xUSB 3.0, 2xUSB 2.0, LAN
Weight3.4 Kg
Max.Thick26cm
Warranty1 Year Warranty
Dell Vostro 3558 (DOS/Celeron)
For light weight computer usage. Processor could handle most of the basic computer operation.
The 4GB RAM and the display quality is the plus point.
Could install Windows 10 on this Dell Vostro 3558 and it goes fine only if you work on applications which needs less processing power.
This comes with DOS and you need to install Linux or Windows 10. If you are a technical person it should not be a problem. Otherwise seek help from a computer tech guy.
This Celeron 3205U processor comes with less threads and less clock speed. You could not compare the speed of this machine with the one with Core i3 processor.
Related Laptops
DELL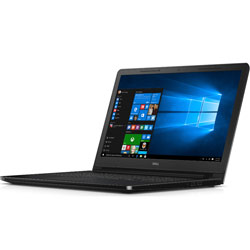 OSUbuntu Linux
Screen15.6 inch Display
ProcessorIntel 5th Gen Core i3 processor 2GHz
RAM4GB RAM
Storage1TB Hard Disk
DELL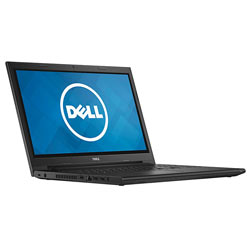 OSUBUNTU Linux
Screen15.6inch Anti-Glare
ProcessorIntel Core i3-4005U 1.7GHz
RAM4GB RAM
Storage500GB HDD
DELL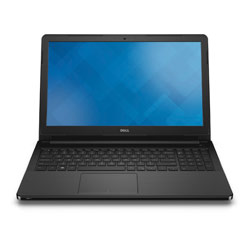 OSUBUNTU Linux
Screen15.6" HD Anti-glare
ProcessorCorei3 4005U 1.7GHz
RAM4GB DDR3 RAM
Storage1TB HDD